Taste. Versatility. Stability. And visual splendour. Rich's® On Top® With Cream is the perfect way to finish off desserts, shakes, specialty beverages and buzzworthy breakfasts, or layer up cakes, catering delights or grab 'n go treats!
Pre-Whipped in an easy-to-use pastry bag, operators can now enjoy all the benefits of non-dairy with the authentic taste and colour of fresh cream, without the need for any equipment! Enjoy endless possibilities with On Top® With Cream.
Transforms The Everyday to The Extraordinary.
Dairy Blend

On Top® With Cream is an authentic, superior pre- whipped Whipped ToppingTM that is a blended combination of dairy and non-dairy ingredients for non-dairy stability and the taste and colour of real cream. Truly, an industry first and the best of both to take your cake, dessert and beverage offerings from the expected to imagined.

On Top® With Cream is suitable for vegetarians who consume egg and milk.

Signature Stability

On Top® has superior hot and cold stability expanding its application that can be used in a host of culinary activities – letting you prepare large volume applications ahead of time, or build eye-catching desserts and beverages that are picture worthy! On Top® is the perfect catering and culinary solution.

Convenient & Operator Friendly

On Top® is simple, ready and easy-to-use with no mixing or labour required – saving operator time previously spent on thawing, dispensing, whipping and transferring product into a piping bag. Simply defrost before use, tear open the perforated end, position the nozzle and already whipped product is ready to top, fill or garnish menu favourites.
All Day Versatility

Complete cakes, cupcakes and donuts or simply top or garnish beverages, breakfasts, grab 'n go treats or countless other desserts. Perfect for hot and cold applications, and can be used as a component in many recipes – not just as a garnish.

Bench Time

Long ambient bench time allows operators to work confidently knowing that On Top® will remain creamy and workable.

Minimise Wastage

No surprises with your costings, On Top® gives you an unbeatable yield with more usable product. A pre- whipped product guarantees you'll always know what your margin is as you use 100% of the product.

Texture and Taste

On Top® With Cream, an authentic premium topping specifically formulated to have the perfect mouthfeel, light whipped and smooth texture that offers a rich, fresh dairy cream taste and colour.
It's all about convenience!
By offering easy to handle, satisfying portioned sized products for your on-the-go customers, will help boost sales by providing convenient snacking solutions throughout the day.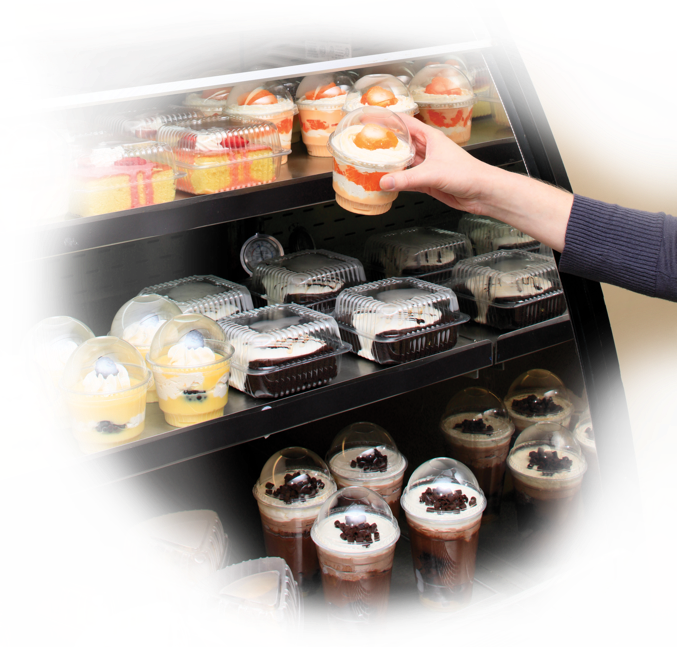 1.
Open bag on dotted line
2.
Push Through Perforation to position tip
3.
Twist top of bag
4.
Squeeze & Twist top of bag to dispense
| | |
| --- | --- |
| | Keep frozen between -18°C or below |
| | |
| --- | --- |
| | Once defrosted, refrigerate and use within 2 weeks. |
| | |
| --- | --- |
| | Do not refreeze once defrosted |
| | |
| --- | --- |
| | Refrigerated, decorated & domed: 5 days on a cake or dessert |
Unopened, refrigerated:
14 days
Open, refrigerated:
5 days
Unopened, frozen:
12 months
I AM INTERESTED IN FINDING OUT MORE
I would like a Rich's Sales Associate to contact me