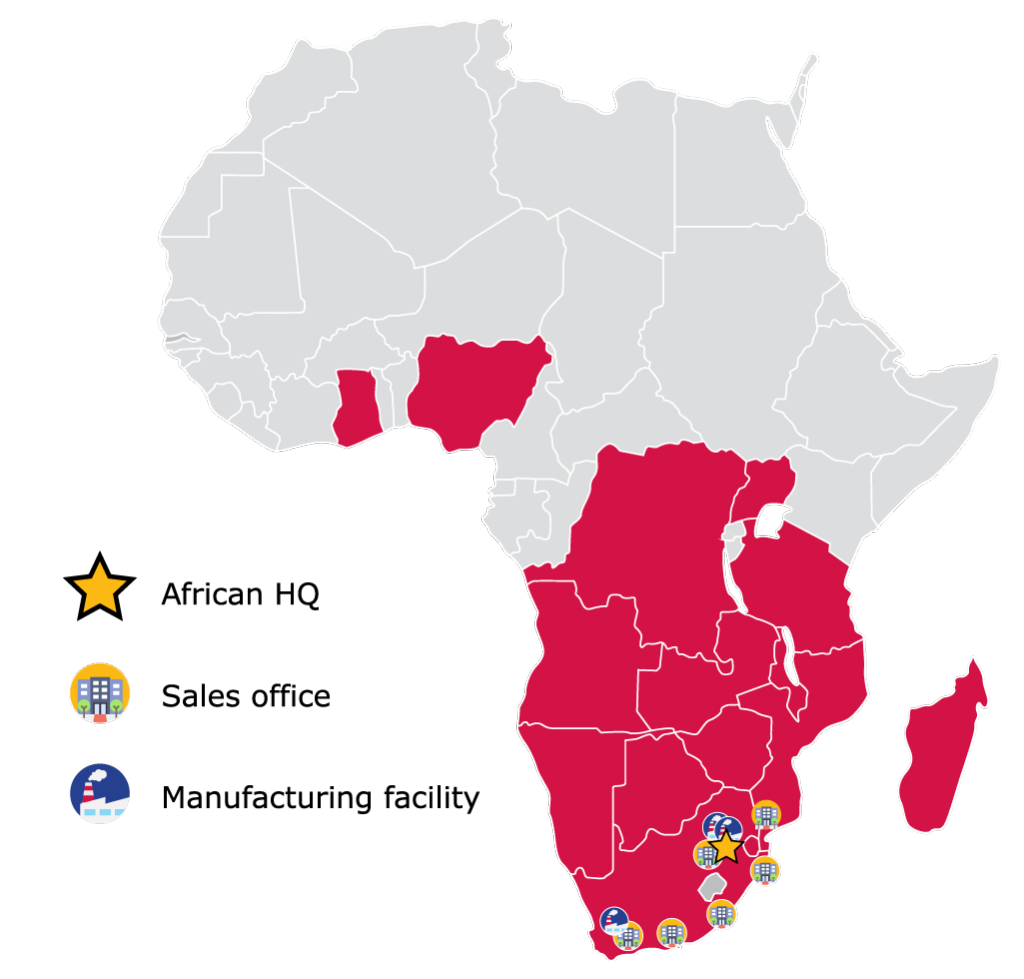 With our head office and lead manufacturing plant based in Ophirton, Johannesburg, and regional offices in all major districts of South Africa, our reach extends well beyond South Africa, servicing over 15 countries throughout the continent.
We will treat our customers, our associates and our communities the same way: Like Family.
The Rich Promise isn't confined to a framed poster on a wall. Every day, Rich's associates live out the Promise both inside the company and in the communities where we live and work, guided by five core values: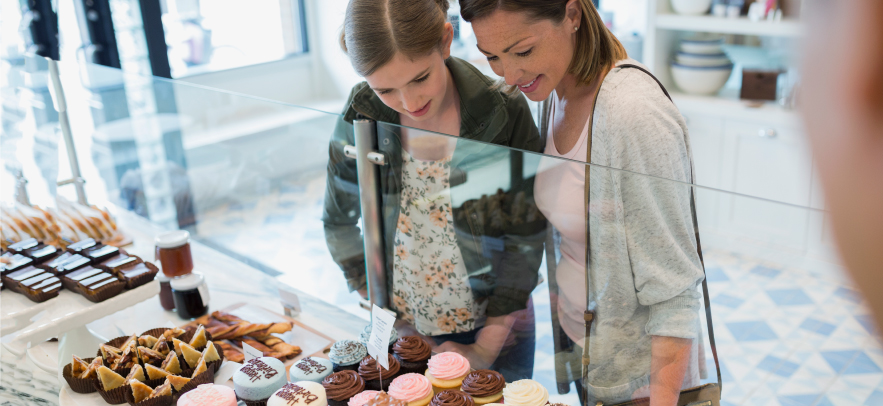 Valuable Versatility
Our products are created with your business and menu in mind. From ready to use pre-whipped toppings and icings, to authentic patented freezer-to-oven croissants, pastries and pizza, our diverse and customizable portfolio delivers endless opportunities for creative applications. If you can imagine it, Rich's® has the perfect ingredients to make it a reality.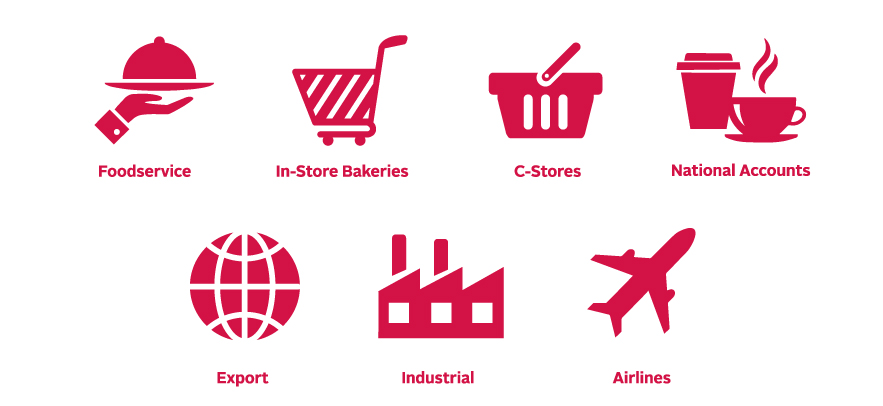 All Shapes and Sizes
Whether you are a family cafe with a loyal handful of customers, a caterer, independent hotel or group, restaurant or QSR satisfying new tastes every day, or a retailer needing speed and innovative solutions; we've made it our business to fuel yours. Rich's® has the components you need, all through the day. Our diverse and scalable product lines pair perfectly with our decades of experience in culinary sectors just like yours.
Year after year, customers like you rank character, speed and insight as the critical elements that add value to their business and differentiate Rich's from the competition. It's these elements that are the foundation of the Rich Experience, earning Rich's the coveted position of trusted, first-choice supplier and partner.
The Rich Experience touches every part of our business, every day, with every customer, in every country we work in. The Rich Experience is our commitment to our customers and their customers – the end consumer – in making sure that we deliver value in everything we do. Backed by a deep understanding of customers' businesses, we gather market research and consume data and leverage our culinary and sales expertise to offer solutions to help our customers grow.
'Rich's loves food. But one thing rates even higher in importance than the company's desire to deliver all things delicious – Rich's passion for customers.'
INSIGHT
We act as an extension of our customers' internal teams. We research the marketplace, analyse information and put knowledge and insight into action for our customers.
SPEED
We innovate with speed and respond with urgency. We strive to anticipate opportunities and solutions long before our customers even realize that they have a need.
CHARACTER
We have a strong sense of doing what's right and a connected global culture that enables our people to bring our values to life.
Devote time and talent where we live and work.
The core values instilled at Rich Products Corporation extend well beyond the workplace walls – Rich's associates across the globe are committed to enriching and supporting their local communities by connecting, collaborating, and contributing to organisations, individuals and causes close to home.