Same Product. New Look. Introducing our new Versatie® Packaging
In our commitment to staying ahead and always being focused on improvement, we bring you our new relevant and contemporary packaging that is more focused on your needs. Introducing our new Versatie® visual identity!

Why? Because we want to continue enabling your culinary creativity and for you to bring stand out dishes to the menu because your business relies on customer smiles and rising profits

Our new packaging change has been designed with both you, our customer, and product benefits in mind.
Explore our new visual identity: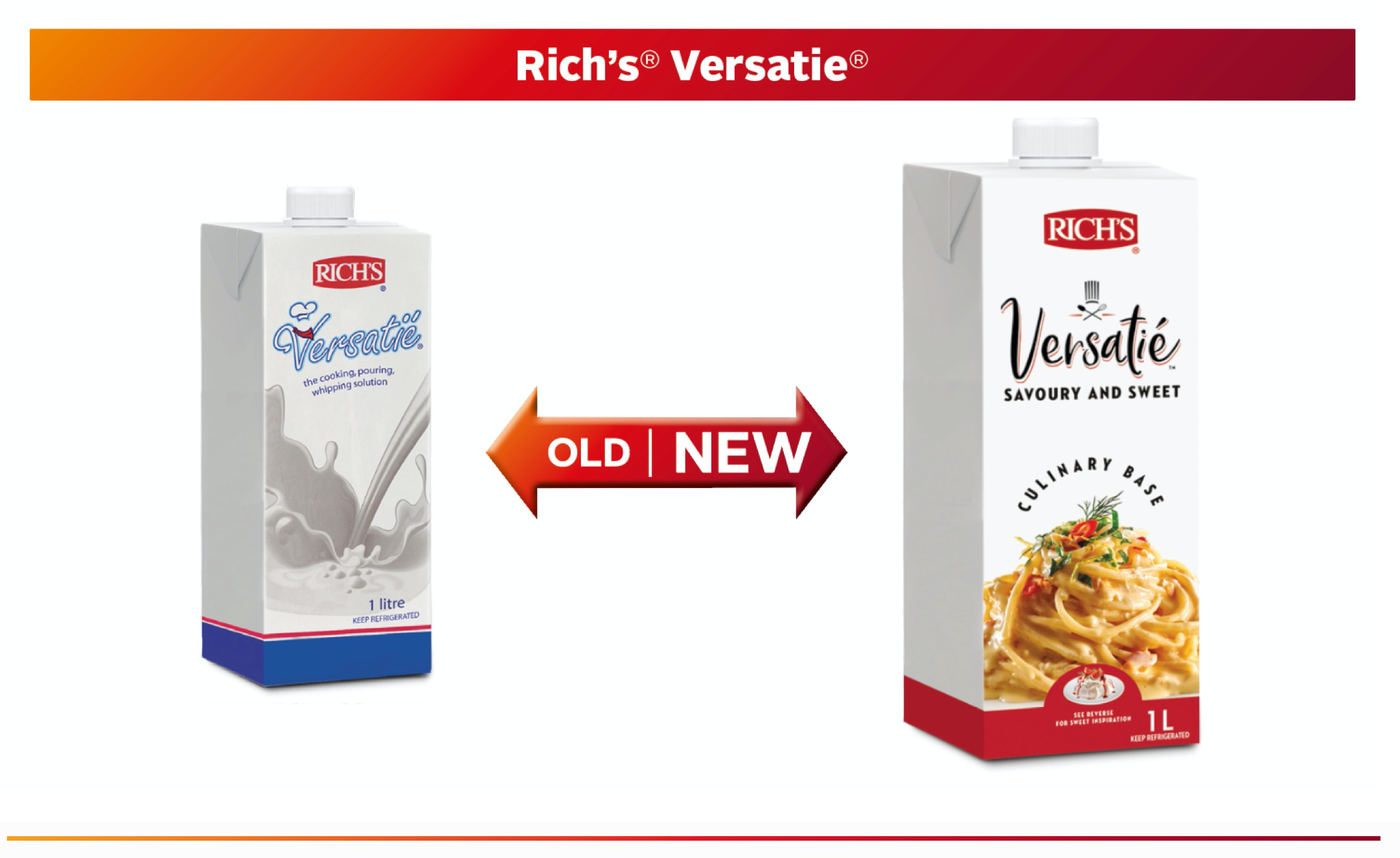 Look out for these eye-catching visual identity updates: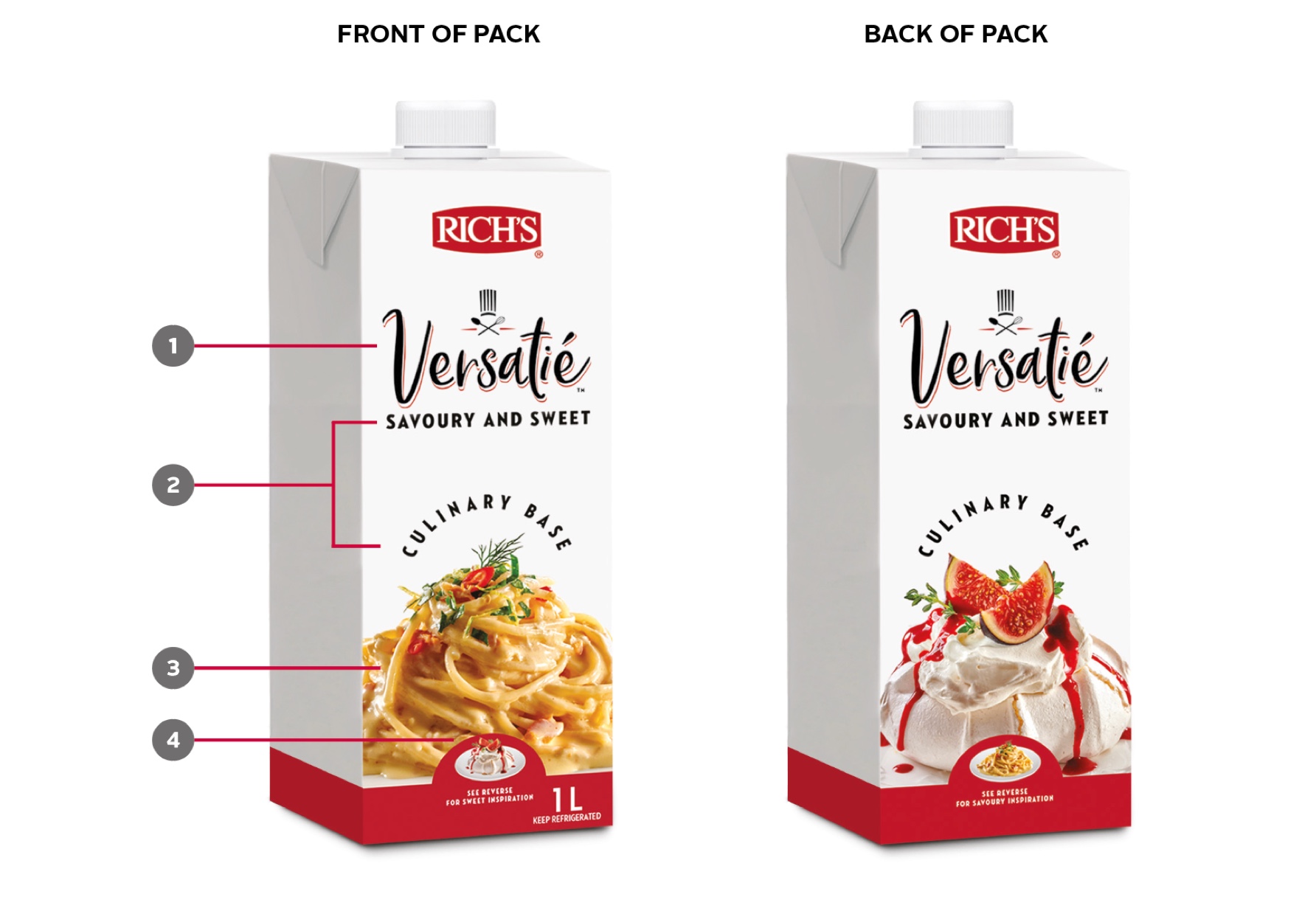 1. RICH'S® Versatie® LOGO:
New Versatie®logo includes custom chef's hat, whisk and mixing spoon which represents the product's versatility – cooking, pouring and whipping.
2. PRODUCT DESCRIPTOR & POSITIONING:
Ideal for use in both sweet and savoury applications.
3. IMAGE:
Inspirational savoury application image on the front of the pack and sweet application image on the back of the pack.
4. FLAG:
To signal reversible front and back for either sweet or savoury application inspiration.

Click here to View Portfolio