Following our long standing partnership as a corporate member of the South Africa Chefs Associate, Rich's® Africa is proud to announce our official partnership as a sponsor of the South African National Culinary Olympic Team.
The National Culinary Olympic Team is a division of the South African Chefs Association that was established in 1974, and has been recognized as the representative for chefs, cooks and caterers of South Africa. This team will compete in the oldest and most prestigious global culinary competition in Stuttgart, Germany in February 2020.
The IKA (Internationale Kochkunst Ausstellung), or otherwise referred to as the Culinary Olympics, premiered in 1900 in Frankfurt am Main. Since then, every four years, national teams, youth national teams, regional teams and caterers compete to be Olympic champions in their discipline. Since the first event in 1900, the attraction of the event is undiminished.
South Africa was first represented at the Culinary Olympics in 1980, now 38 years on and their journey to the 25th IKA Culinary Olympics in Stuttgart has begun. "The SA Culinary Olympic Team is to food, what the Springboks are to Rugby, and the Proteas are to Cricket – "we've just got a cooler place to work in". The aspiring squad convenes once a month to practice the preparation of their chosen dishes and to talk through their strategy", says Trevor Boyd, Team Manager, Executive Chef of The Michelangelo Hotel.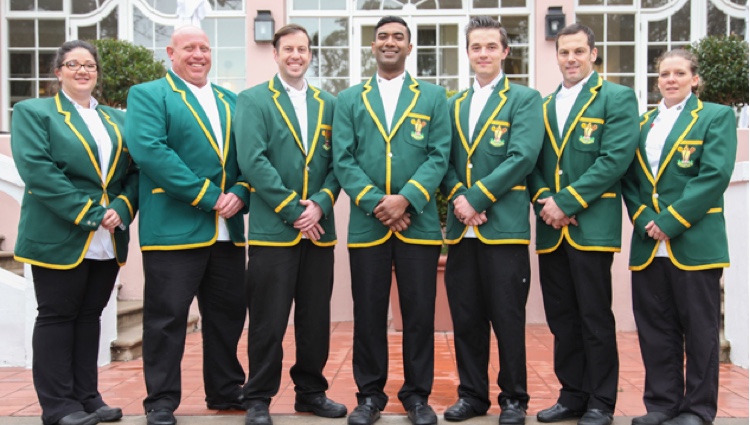 Rich's works with its partners to think creatively about social responsibility and industry investment; delivering not just funds, but labour, inspiration and support to industry to achieve their remarkable goals. "We wish the South African Culinary Team all the best as they prepare and journey to represent South Africa in Germany. This is an incredible team who have shown continuous dedication and invested an enormous amount of time. We look forward to celebrating the victory with them!" says Chief Executive Officer, Elizabeth Kobilski.
Readers can read more about the National Culinary Olympic Team on the South African Chefs Association website. Click here