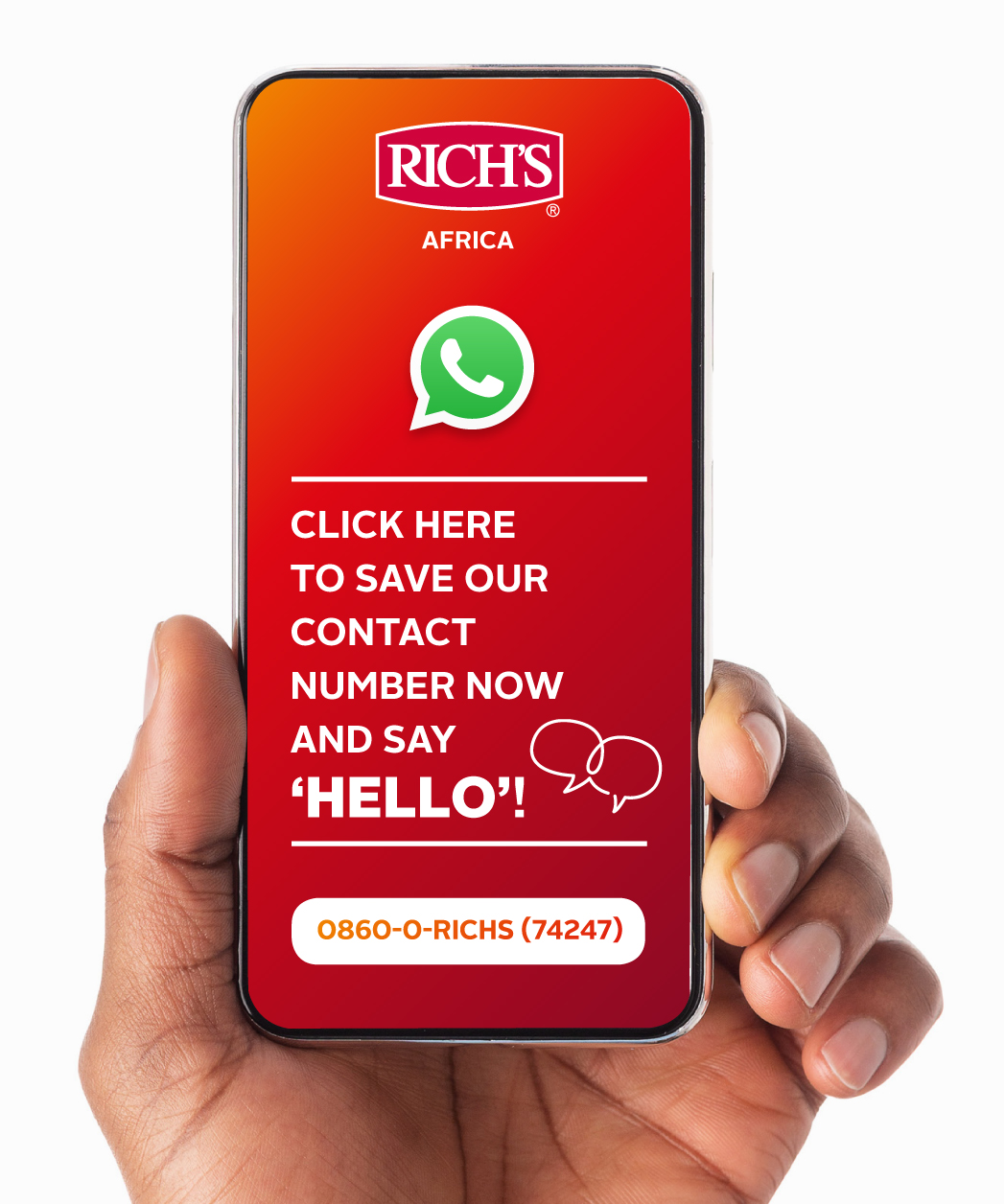 These are the elements that operators of today demand in 21st-century businesses. Following our heritage and pragmatic approach towards innovation, we are proud to launch our OFFICIAL WHATSAPP BUSINESS CHATBOT!

Save our primary call center number 0860-0-RICHS (74247) in your contacts and send a message on WhatsApp saying "HELLO" to start the conversion and get exclusive digital content on-demand, straight to your phone!


We have developed a bespoke ChatBot, designed with operator requirements in mind for an authentic customer centric experience with shorter snackable content, to help operators in their constant search for relevant and reliable information on-demand.

WITH THE RICH'S AFRICA CHATBOT YOU CAN: