HELPING OUR CUSTOMERS WIN TODAY — AND PLAN FOR TOMORROW
RichTech™, our culinary support team helping our customers find delicious ways to transform menus into can't miss moments, allowing you to always deliver a fresh, rich experience. This dynamic team of technical food specialists, that spans the African continent, have a primary responsibility to upskill, educate and transfer bakery & confectionery skills, helping customers boost their bottom line. Furthermore, this team works closely with our customers to deploy innovative new products and programs to inspire and assist with keeping their bakeries, buffets or menus from standard to standout. We call this 'The Rich Experience' – our commitment to our customers in making sure that we deliver value in everything we do.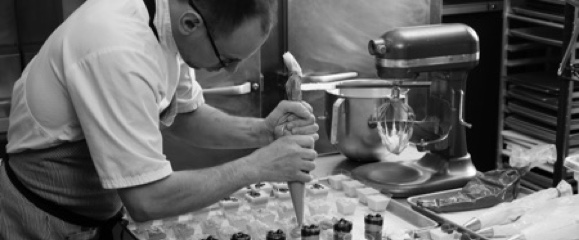 To best assist our customers, we offer a fully-fledged RichTech™ facility and Customer Innovation Kitchen that offers countrywide on-site technical training for a wide range of prep options for important menu items and best-practice knowledge transfer.
It is an environment to develop new recipes, infuse value into current offerings, provide consumer insights, improve time management and develop groundbreaking innovations and merchandising support to address your industry challenges.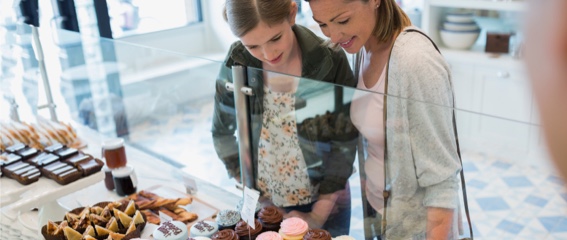 Year after year, customers like you rank character, speed and insight as the critical elements that add value to your business and differentiate Rich's from the competition. Backed by a deep understanding of customers' businesses, we gather market research and consume data and leverage our culinary and sales expertise to offer solutions to help our customers grow.
Over the years, we have seen our customers, in the various channels in which we operate, grow from strength-to-strength as a direct result of the impact our RichTech™ and Sales Associates deliver to our customers.

Whether you are a family cafe with a loyal handful of customers, a caterer, independent hotel or group, restaurant or QSR satisfying new tastes every day, or a retailer needing speed and innovative solutions; we've made it our business to fuel yours. We have the components you need, all through the day. Our diverse and scalable product lines pair perfectly with our decades of experience in culinary sectors just like yours..
Our commitment to foodservice, our passion for customers, and our operator-first approach creates value second to none.